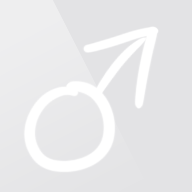 Gender:

Male

Birthday:

Mar 12, 2000

(Age: 23)

Occupation:

College Student
BryceLi
Fapstronaut, Male, 23
I wish I didn't rekapse Nov 24, 2018
BryceLi was last seen:

Jan 10, 2019
Loading...

Loading...

About

Gender:

Male

Birthday:

Mar 12, 2000 (Age: 23)

Occupation:

College Student

Journal Thread Link:

My online pseudonym is Bryce Li. I am officially a fapstronaut. My main goal is to regain functionality of my genitals, as I'm a healthy, fit 17 year-old male who hasn't gotten a full erection in years. I can still get hard enough to ejaculate and often times PMO multiple times a day, but I'm 80 percent sure that I'm not hard enough to penetrate an actual vagina. Feels like I'm yanking at a soft, cylindrical piece of putty.

When I was in elementary school I developed this fun game where I would lay face down on the ground and put the part of my hand between my thumb and pointer finger at the base of my little flaccid penis and wiggle around on the floor until it stopped feeling good.

It was a strange form of masturbation and it made me feel this burning sensation when I was peeing. When I was like a first grader.

This habit stayed with me through middle school, it was at this time that I got a burning sensation straight after I finished with whatever the hell it was I was doing. I wanted to stop doing it but I didn't because I was addicted. It was at this time that I realized that this was a real issue.

In freshmen year I got a therapist to talk about this with. He is an extremely good therapist who is very well respected and is actually a professor at a uni. He has helped me with so much and my life would be so much worse without him. But there is one thing that I wish he didn't have us do.

WE TOLD MY PARENTS ABOUT THE MASTURBATION ISSUE. WE SAT THEM IN A ROOM, AND WE EXPLAINED THE WHOLE THING TO THEM. WHY THE HELL DID I AGREE TO IT? WHY DID IT MAKE SENSE TO ME AT THE TIME?

To my mom, it seemed like a self-harming thing. And she cried for days and days over it. It made me feel so terrible.

Both her and my dad were extremely concerned that I would never be able to have sex and have children so they took me to an urologist.

Thankfully, my urologist told me that no permenant damage was done. Woohoo! We we're so happy.

BUT

The urologist told me to do one thing, and that was to "leave your dick alone".

Guess who didn't do that. This guy! *points to himself

In fact, not only did I not stop masturbating, I kept on masturbating in the self-harming way.

I am such an idiot sometimes. Really!

I did end up making the transition from masturbating in the self-harming way to the proper way some months later. But I'm still not functional. It's been four years (I'm a senior in high school now), and I've been PMO'ing the proper way all this time and my dick isn't functional yet. I've wanted to stop masturbating all together but I've never lasted too long with that.

On the flip side though, it doesn't feel like someone poured buffalo sauce into my urethra and urinating is not a painful process anymore, but I would still like to have erections that are good enough. I've also lied to my parents and told them that I'm 100% functional.

But that is subject to change. Sometimes, I have doubts as to whether or not I can ever be hard enough to have sex and lose motivation to get my erections back. But that's the type of thing that NoFap is for.

Here is my story, fellow fapstronauts.

Interact

Signature

I can. I will. I must.

Loading...