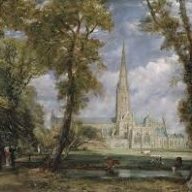 Gender:

Male

Birthday:

May 4, 2000

(Age: 19)
DiegoHerrera
Fapstronaut, Male, 19
Sin ejercicio;Sin novia;Sin objetivo. Ya hasta me nacen deseos de acabar con mi vida,asi podria terminar el ciclo de una vez por todas. Jun 17, 2019
DiegoHerrera was last seen:

Jan 13, 2020
Loading...

Loading...

About

Gender:

Male

Birthday:

May 4, 2000 (Age: 19)

Ahora que escribo esto es el dia 8 de mayo del año 2019, acabo de volver a ver pornografia despues de 1 año de abstinencia.Esto no seria problema si no fuera porque me masturbe de forma reiteada,producto del cual ahora escribo con un fuerte asco y repudio a mi propio ser que no pudo controlarse y manejar la situación de manera racional.
¿Si pudiste antes por que no vas a poder ahora?,¿ vas a poner mas excusas o vas a cambiar el rumbo de tu vida?. Mi futuro se ve en juego con este tema que puede ser tan banal para algunos.El rendimiento en el trabajo, mis relaciones amorosas, mi circulo de amigos, mi familia e incluso mi mente, todo eso esta en juego, no es para menos.
Se que sera muy dificil, habra dias que me vere solo con mis pensamientos impuros y demoníacos que me intentaran llevar al mundo del hedonismo e nihilismo.El camino que esta sociedad podrida e inmortalizada esta tomando de manera ciega como simples corderos inútiles.Yo me niego a ser uno de ellos, luchare para convertirme en el hombre que siempre quise ser.Alguien fuerte, astuto,noble, honorable y sano , no un sucio pajero superficial sin metas en la vida.
En fin, esto lo leeré seguramente en un tiempo y vere si es que fracase de forma rotunda o si estaré de verdad avanzando hacia donde quiero dirigirme que es donde estan los Alfas, los que rompieron y vencieron a sus vicios con su fortaleza mental. No puedo victimizarse y caer de nuevo,ya van mas de siete veces que me pasa esto,es hora de tomar medidas mas extremas y volver a ser el "yo piloto", el "yo capitán", el "yo Alfa". Escojo el camino del faquir, del monje y del guerrero,no me queda mas que sufrir y aguantar y vencer a este monstruo construido por mi subconsciente que se a visto arrodillado por (((ellos))), razón por la cual debería sentirme avergonzado y enojado.
Diego del futuro, se que lo lograras, eres fuerte y perseverante, no caerás sucumbido como el resto de la población, tu te levantaras y brillaras como en los buenos tiempos.Seras un ejemplo a seguir para la juventud y para tus cercanos.!!!Vamos que se puede conchetumadre¡¡¡.

Interact

Signature

Slave

|

BE THE ELITE

| OPEN FOR ALL I'm using NoFap's new PMO Tracker! Set up your own here.


Loading...