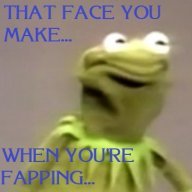 Gender:

Male

Birthday:

Jun 19, 1990

(Age: 31)

Location:

Occupation:

Produce Specialist
FightingTriton
Fapstronaut, Male, 31, from British Columbia, Canada
NoFap Defender
"The day a boy gives up porn, is the day he becomes a man." Aug 4, 2020
FightingTriton was last seen:

Jan 20, 2022 at 2:53 AM
Loading...

Loading...

About

Gender:

Male

Birthday:

Jun 19, 1990 (Age: 31)

Location:

Occupation:

Produce Specialist

Preferred Pronouns:

He / Him / His

My name is Phil, AKA, the Fightin' Triton (My in-ring boxing nickname I gave myself)

I began my journey into sexuality as young as 4 years old, when I realized I liked looking at girls in bathing suits. I was getting erections and had no idea why. I can trace it back to two things - Keri Russell in Honey I blew up the kid, and "Froggy goes a kicking" from Sesame Street (If you don't remember it, Just watch the video on youtube and you'll know why about halfway through. If you're worried, the content is relatively mild.) At the age of 9, my grandmother took me and my family to Science World in Vancouver, and for an hour, I got to watch that IMAX documentary about dolphins, featuring a lady marine biologist who wore a red swimsuit. From then on, I was an aquaphile.

Just shy of my 12th birthday, I discovered masturbation, with the help of a Sears Catalogue my mom had. Little did I know that sears catalogue would only be the gateway to some very bad decisions. By the time I was 16, I was searching for topless women on the internet, and by 18, I was watching hardcore pornography.

In my 20s I became a mindless coomer. It was bad, some of the things I watched, and some of the fantasies I drew up for myself. In July 2019, at the age of 29, I wondered what would happen if I simply went into my computer, and deleted ALL of my porn.

For 14 days I never touched myself, and for 38 days I was porn free.

Then I relapsed after 38 days. I tried going back to NoFap, but nothing worked.

in October I had a big change in my life - I began counseling for my past. I had dealt with what could be summed up as Childhood Physical/Emotional/Spiritual abuse. Those were the reasons i turned to porn, for stress relief & comfort. Combined with bad self esteem and thinking it wouldn't matter was the reason i got so deep into my addiction.

I am fulfilling the promise i made to myself, i want to rebuild what i damaged in the past decade, and go through my 30's stronger than ever. I might relapse here & there due to stress but I will get back up on the horse & ride again until I break it.

Interact

Signature

"Only when you have purged the addiction from your life, the learning can begin."