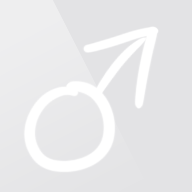 Gettingbetter23
Fapstronaut, Male
addicted for over a decade. Fighting since 2018, getting better but having a really hard time with it. Jun 4, 2018
Gettingbetter23 was last seen:

Apr 2, 2019
Loading...

Loading...

About

Getting close to 40. Addicted for just over a decade. Started as a way of releasing stress. Then started to lose interest on my wife. Then it got to the point where I didn't want to have real sex anymore. It got so bad that I would masturbate at work. I used to look forward to business trips so I could masturbate in the hotel for hours without fear of interruptions.

I stopped masturbating a few months ago. Things are slowly getting better, energy, concentration, attraction to real life women, etc. I get the odd erection in the morning every few weeks, not full erection but enough to cheer me up.

I'm having a really hard time because I want to have sex but I can't. I know all I need to do is be strong and keep holding it and one day it will come back.

Every four or six weeks I usually have a relapse. I watch porn while playing with my nipples and I get to orgasm. I'm avoiding this as much as I can as I know it is not a solution at all. I feel terrible every time I have a relapse. In one of my relapse I had an orgasm just by watching porn without touching any part of my body.

Interact

Signature

Loading...