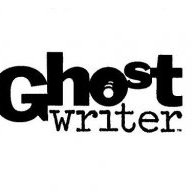 GhostWriter
Fapstronaut, Male
Loading...

Loading...

Interact

Signature

"The biggest mistake forum owners make when taking on forum moderators is expecting them to police the community. Many see the main role of moderators as enforcers of the site rules, as people who delete posts they don't like and lock topics the moment they run off-course. If these are the priorities of your moderators, you are doing it all wrong.

As I have said before, you must

never repress your community

. You must ensure that you

moderate your forum effectively

– this means adopting a laissez-faire approach and allowing your members a large amount of freedom. If you or your moderators crack down on members the second they step out of line, you will be sending a negative signal to your community that free speech is not tolerated on your site. You will make people nervous and discourage them from getting involved – hardly the ingredients for a successful community!"
Courtesy: (http://www.communityspark.com/the-real-purpose-of-forum-moderators-revealed/)

Loading...