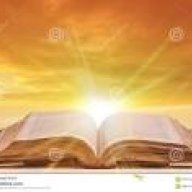 Gender:

Male

Birthday:

Nov 25, 1949

(Age: 71)

Location:

Occupation:

Retired
GodsMessage2Me
Fapstronaut, Male, 71, from Arkansas
I am 10 months sober and have been working the Celebrate Recovery 8/12 since January 7, 2019 Nov 21, 2019
GodsMessage2Me was last seen:

May 3, 2020
Loading...

Loading...

About

Gender:

Male

Birthday:

Nov 25, 1949 (Age: 71)

Location:

Occupation:

Retired

April 6, 2018: That's the date that I hit bottom! To be more specific, that is the date that I got caught! That is the date that a scorned woman with whom I had sex a couple of times sent incriminating pictures of me to my wife on social media. This action brought me face to face with my porn addiction and the lifestyle that it had led me into.


For as long as I can remember, I have been tempted by pornography. But, beginning in late 2014, I began to "act out," to follow through on the urges that porn had built up in me. I found that heavy porn use caused these urges to escalate, so that I was no longer satisfied with just watching porn. I began to watch webcam broadcasts of men and women masturbating and having oral sex and intercourse. I also began to broadcast myself masturbating. This soon escalated into online chats and eventually to face-to-face meetings. As a result, I have had sex with numerous partners, both male and female, over the past 3 ½ years.


I have always rationalized this in my own mind by blaming my wife. "My sex drive is much stronger than hers and she does not keep me satisfied," I would say. "I NEED more sex than she is willing to give me," I would rationalize. "I love to be sucked, but she doesn't like doing that." There is no shortage of people in the "online sex" world that I had stumbled into that are willing to fulfill that NEED! In fact, I was complemented quite freely by those with whom I met as having a great body and a great member. They were more than happy to suck it. I was also great at returning the favor. I always preferred that my partner be shaved but I never knew how to ask my wife to shave her pubic area. It's just not something that we ever talked about. I did however, out of consideration for her and other oral partners, shave myself.


I will be 70 years old (in four days) as I write this update to "my story." As I look back on my life to try to determine when my temptation from porn actually escalated into porn addiction (which I have learned recently, through research, is a sub-category of sex addiction), I have to admit that it certainly has been a secret part of my life for at least 10 of the 23 years that I was married to my wife. We were married, November 20, 1995, and I have notes in my daily planners to as early as 2009 that I was chatting on adult dating and cam sites with various people. I had created profiles on those sites. Over the years, I had deleted my profile a couple of times, when trying to give up the pornography, then later I would create a new one.

Looking back through my computer files, I found a document that I had created that was last modified August 8, 2009, titled "Self - Improvement Project: Accountability Partnership." It documents Journal entries from June, July and August 2009 that illustrate my internet pornography and masturbation addiction. It also contains notes from readings and research that I was doing at the time.

As I re-read these notes now, It saddens me that I have wasted another 10 years in this destructive addiction, to the point of now severely impacting my marriage relationship!


One of the saddest aspects of my struggle with porn addiction and the resultant inappropriate sexual behavior is that I maintained a "dual life." I continued to live my open, public life as a Christian, as a Bible class teacher, a preacher, a deacon, and an elder. All the while, I continued to carry on this hypocritical "secret" lifestyle. I recently stepped down from my role as an elder, citing personal reasons. I also notified a very small church where I was doing some preaching, that for personal reasons I would no longer be able to preach there.


In my attempt to overcome this addiction for good, I joined NoFap and I read the e-Book, Getting Started With NoFap. I began a PMO abstinence journey which which I have just updated. I also read several books to help me in my recovery and to try to rebuild my relationship of trust with my wife. Unfortunately, my attempts were unsuccessful and my wife told me on January 5th of this year that she was going to divorce me because I was "a man out of control," that she was convinced that I would never change and that this would always be an issue for me. She did file for divorce and it became final on August 2, 2019.

The good part of my story is that I joined a local Celebrate Recovery group on January 7, 2019 and began a Step Study on January 27, 2019 and have been attending weekly Celebrate Recovery meetings since. It has been the most effective tool that I have found in battling my pornography and sexual addiction. I received my 10-month sobriety chip a couple of weeks ago and will receive my Step Study Completion coin on December 9, 2019. On that same evening all of us who have completed that Step Study will give our Mini-Monies. I love the song "My Story" by Big Daddy Weave and as I Celebrate Recovery and as I share my story so that others who suffer from similar struggles might find hope, it is my prayer that my focus will always be upon Jesus, the author and finisher of my faith!

Interact

Signature

I am a grateful believer in Jesus Christ. I celebrate recovery over pornography addiction and sexual addiction and still struggle with broken relationships. My name is Randy.

Loading...