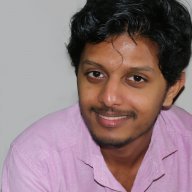 Gender:

Male

Birthday:

Jun 15, 1993

(Age: 27)
homo_sapien the 7th
Fapstronaut, Male, 27
Be more dedicated to making solid achievements than in running after swift but synthetic happiness. ― Dr. APJ Abdul Kalam Jun 2, 2019
Loading...

About

Gender:

Male

Birthday:

Jun 15, 1993 (Age: 27)

"All Birds find shelter during a rain.
But Eagle avoids rain by flying above
the Clouds.

Problems are common, but attitude
makes the difference!!!"

― APJ Abdul Kalam

Signature

I'm using NoFap's new PMO Tracker! Set up your own here.



We should not give up and we should not allow the problem to defeat us.

-Dr.A.P.J.