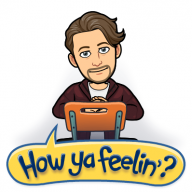 IonicWind
New Fapstronaut, Male, from United States
IonicWind was last seen:

Apr 5, 2021
Loading...

Loading...

About

Gender:

Male

Location:

Preferred Pronouns:

He / Him / His

Hi there!

I am a 26yr old bisexual man. I began watching porn around the age of 13, but it was within a household that the very act was made extremely shameful and was not talked about. My sex education consisted of what I was able to teach myself from a set of encyclopedias we had in our home and then the porn that I was exposed to. As an adult my religious views have since changed and while I no longer attach guilt or shame to the act of masturbating to porn, I know objectively that it is not healthy.

It is difficult for me to say how strong my dependency on porn is. Over the years, I have been able to go weeks without it at times, but then at other times in my life I find myself watching it multiple times of day.

I am embarking on a 90 day reset with no masturbation or orgasming also. My reasons:

I want to regain time and energy spent jacking off to a screen and redirect it to more productive activities-- self development and building better relationships.
Build confidence in my ability to self-regulate and respond to urges and difficult emotions
Stop objectifying the bodies of women and men, and making unfair comparisons to my own body.
Learn how to bring more intimacy to sex.
While I do not question my sexual orientation, I do want to clarify in my mind what are my sexual desires and fantasies, without porn influencing those thoughts.
Reduce porn-induced anorgasmia and pressure to perform. Isolate the effect medications have on sexual drive and function.

Ultimately, I want to remove porn from my life entirely, but will reevaluate the purpose of masturbation after the reset.

I am looking for accepting and supportive accountability partners. I also want to be a cheerleader for anyone else's self journey.

Interact

Signature

Loading...