We currently have a backlog of 15,837 pending new accounts stuck in the spam filter. For now, we've turned off forum registrations. We currently do not have the resources to accept new users.

Dismiss Notice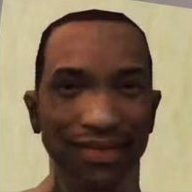 Gender:

Male

Birthday:

Apr 12, 2001

(Age: 22)

Location:

Occupation:

Uczeń/Student
lord_nelson
Fapstronaut, Male, 22, from Poland
Heyy Fellows! How are tou today :)? Message me! Nov 25, 2022
lord_nelson was last seen:

Dec 14, 2022
Loading...

Loading...

About

Gender:

Male

Birthday:

Apr 12, 2001 (Age: 22)

Location:

Occupation:

Uczeń/Student

Preferred Pronouns:

He / Him / His

eng ( sorry for linguistic errors)




I was 11/12 years old when I started compulsive masturbating, often several times a day.




Just now I've turned 21 and only in January did I really understand that I had a problem with it. When you keeping something secret all life, you won't be able to see the problem..




In 2021 I started working on myself




- I realized how unhappy and depressed I was through all my life.




I opened up to myself, to my needs, I began to recognize my authenticity and embrace, rework my dysfunction.




I'm learning honesty because I've never gotten it from anyone, but I understand it didn't start with my parents. I don't blame anyone.


The biggest harm I did to myself was not the addiction to masturbation itself, but the fact that everything was hidden.
Masturbating isn't bad, eating sweets isn't bad, playing games isn't bad but I've started using these behaviors to regulate my emotions like many of you (dopamine).
At one point, sexual thoughts were as common as suicidal thoughts. Even now, as I write this description, the mind is pushing sexual content on me and I get a boner.
The longer you've been mudding in your swamp, the harder it can be for you to get out.
Let us allow ourselves to understand, let go and accept.
Let's just live life, the present moment, the only true moment.
Mindfulness gives me a lot. I don't want to accomplish anything in life or reach goals because life itself is full (and we were looking for something).
Remember that we are all equally important and valuable.
We are just people

pl
Siemka
Miałem 11/12 lat kiedy zacząłem się kompulsywnie masturbować, nierzadko kilka razy dziennie.
Właśnie skończyłem 21 lat i dopiero zrozumiałem, że mam z tym problem. Jak całe życie coś się ukrywało to problemu po prostu nie było widać.
W 2021 roku zacząłem pracę nad sobą
- uświadomiłem sobie, że jestem nieszczęśliwy i w jakim dole depresyjnym byłem przez w sumie całe życie. Otworzyłem się na samego siebie, na swoje potrzeby, swoją prawdziwość zacząłem poznawać, przytulać, przepracowywać dysfunkcje.
Uczę się szczerości, bo nigdy jej od nikogo nie dostałem, ale rozumiem, że nie zaczęło się to od moich opiekunów i nie mam nikomu za złe.

Największą krzywdę jaką wyrządziłem sobie, nie dbając o siebie nie była masturbacja sama w sobie, a to, że to wszystko było ukryte.
Masturbacja nie jest zła, tak samo jak jedzenie słodyczy, czy granie w gry. Zacząłem wykorzystywać te zachowania do regulacji emocji tak jak wielu z Was (dopamina).

W pewnym momencie myśli seksualne były tak samo częste jak myśli samobójcze. Nawet teraz kiedy piszę ten opis umysł podsuwa mi treści seksualne i pojawia się u mnie wzwód.
Im dłużej taplałeś się w swoim bagnie, tym może być trudniej Ci z niego wyjść.
Dajmy sobie zrozumienie, odpuszczenie i zaakceptujmy nas. Po prostu żyjmy życiem, chwilą obecną, czyli jedyną prawdziwą.
Mindfulness dużo mi daje.
Nie chcę niczego osiągać w życiu, ani realizować celów, bo życie jest już pełne samo w sobie (a my czegoś szukaliśmy). Pamiętajcie, że wszyscy jesteśmy tak samo ważni i wartościowi.
Jesteśmy tylko ludźmi i aż ludźmi

Interact

Signature

/ENG

,,Don't count the days. Make the days count"

-

Muhammad Ali


IN

THE LORD OF THE RINGS CHALLENGE

Loading...