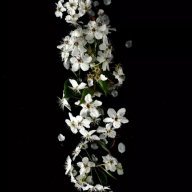 moon 8
New Fapstronaut, Female
2 months/60 days done. No one can change your life, no one can do it for you, you either start by yourself or nothing will change. Feb 26, 2021
Loading...

Loading...

About

My porn addiction started 3 years ago, when I started medical school, I think it was due to that enormous amount of information and stress I had to deal with. In addition to going through puberty which caused a lot of acne on my skin and emotional and hormonal changes.

After 1 year I started hating myself, I started having less confidence and stopped believing in myself that I could never achieve anything in my life, I saw my self as a weak looser who would never reach something in his life. Everything was just getting worse my studying, my friendship, the will to be a productive and hardworking person, my dreams just everything my whole personality changed and all the close people around me noticed that.

I had a lot of ego, and I couldn't imagine telling someone about what I was going through, because I was always the one who was helping others, I thought I would be strong enough to get out of it on my own.

It took me a lot of time to see things clearly and notice that I got addicted, AND that it has nothing to do with being a weak person.

I returned to GOD and I asked him to stay with me in this journey, and I told one of my best friends about it.

All of that helped me to restore my self image, and get some of my self control back.

I know its not going to be easy to get rid of it, but at least I believe in myself now, and I am not going to give up whatever it takes.

I will start a 90 days challenge now.

KEEP STRONG AND NEVER GIVE UP

Interact

Loading...