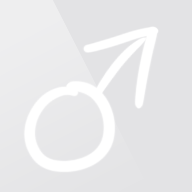 Peepaltree
Fapstronaut, Male
Started a 90-day nofap challenge. Please join with me. Feb 28, 2021
Peepaltree was last seen:

Feb 28, 2021
Loading...

Loading...

About

Gender:

Male

Journal Thread Link:

IN THE OUTER WORLD:

I am a 32-year-old male, married, having a child and a respectable job.

Personally, I shy away from girls, always known for my humbleness.

IN MY INNER WORLD:

I am a 32-year-old pervert, having experienced self-orgasm for about 1500 times till now, stressed, depressed, panicked and still attracted by arousing visuals of females in real and virtual worlds. Also had experienced pure love secretly with a girl on Facebook, although with a sad end.

Age 5-6: LEARNT THIS BAD HABIT

Don't know whether I was born with some disorder in my brain or so, but I can say that I used to get urges since my earliest days I remember (it is possible that accidentally I might have touched my penis with my hand on a few occasions that made me feel good that later turned into a habit unknowingly).

Age 6-7: INTIMATE MOMENTS WITH COUSIN

I confess here that from my early childhood days, I have a faint memory of having a few intimate moments with one of my cousins during some child's play. We were around 5-6 years of age then. Although we hardly ever met again in life, but that incidence had left a great impact on my tender brain. I had smelled female private parts and my brain wanted it again.

Age 7-8: SOCIAL ISOLATION

Due to family's internal conflicts, I was socially isolated. No other relatives. Only parents. Not much friendships, not much outings/games. Not much rewards/toys due to weak financial condition. Only stress of studying and excelling in it.

Age 8-13: SEEKING PLEASURE SECRETLY

My mind started seeking rewards in seeing females around. Often during homework time after school, I found myself tickling my penis which I found to be immensely pleasurable. I fell upon seeing arousing photos in available newspapers. Gradually, I was turning into a pervert. Had strong urges to watch females secretly. Even succeeded to find pleasure moments seeing fully clothed females. Had developed excellent imagination capabilities while I continued tickling my penis secretly until orgasm. Frequency was around once or twice weekly that sometimes increased to around four to five times a week. Mostly I used to do the act after coming from school, while imagining during homework time all alone in a room.

Age 13-18: TEENAGE MASTURBATION

With my teenage growth I started releasing semen and that time I got frightened. I thought some damage has been caused to my penis. I wanted to stop that. But by then my brain had got rewired to reward seeking in seeing females from wherever possible. I could not stop and that led me to stress. My most of the teenage went in stress while I continued tickling my penis at a frequency of 3-4 times a week.

Age 18-24: INCREASING MY AWARENESS

When I was 18, I started searching for this problem. It was then I found that the act which I was doing was called masturbation! I read religious books that considered it a sinful act. I tried a lot to stop. Was able to decrease the frequency during this time period. But was not able to stop totally. Due to long gaps that lasted for months, I started having wet dreams. This made me still more stressed. I was of the opinion to preserve semen totally as said in the religious books. Hence I went to a physician. He smiled. He said that wet dreams are normal. Everyone experiences these. I took time to believe in his words.

Age 24-26: TRAPPED AGAIN DUE TO EASY INTERNET ACCESS

Availability of internet made me to get attracted to the online content of arousing pics. I started seeing them for hours after my regular class in college. It affected my performance in college. But that habit continued to grow.

Age 26-28: LOVE ON FACEBOOK WITH A SAD END

I got contacted with a real girl through Facebook. We began to chat. We liked each other. We started loving each other. We talked on phone. But we never met physically. This was the time my frequency of PMO went down as I was spending my most of the time with that girl. I thank her for this. But as our talks reached to sexual level, I started mixing it with PMO. Later, we stopped having contacts as I was to marry another girl in an arranged marriage by family but I continued with PMO.

Age 28-31: MARRIAGE LIFE WITH LESS LIBIDO

I got married at the age 28. As my marriage date was approaching, I was constantly worrying about my sex life with real girl. I tried a lot to stop PMO but was unsuccessful. On my wedding day, I guess, was on a 10-day streak only. We did not do sex on the first night. We did first sex after about 3 months. The reason being my fear of failure, less libido and love for my Facebook girlfriend rather than the girl I married with. My married life continued with very less sex with real partner and frequent PMO in my inner world. My partner is very kind to tolerate. She did not got pregnant even after 1.5 years of our marriage that led us to doctor. They tested both of us. Found no problem. Only advised to have increased frequency of sex. My sperm count was at a lower side of the normal range. Hence doctor gave me some pill. This led us to have a child.

Age 31-32: MORE INDULGING TO PMO LEADING TO PANICK ATTACKS

Since my wife got pregnant, I got a sudden boost in my self-confidence. On one side I was grateful to God on saving me in spite of so much of PMO throughout my life, on the other side in my inner world my mind thought of doing PMO more freely without any worries. I was away from partner for about a year during her months of pregnancy and after delivery. In this period, my addiction increased to a new level. Due to lot of pleasure, I found myself unable to handle pressure situations. At few tense moments, I fell down physically with sudden lowering of blood pressure. I feared of more horrifying diseases in my future. I started fearing from seeing blood.

At one occasion due to less sleep, I got panic attack for the first time. At that time I did not knew what it was. Later, as it repeated, I had to visit a doctor who said that these are the symptoms of anxiety. All of a sudden I found myself in between anxiety, depression and panic attacks. One day I even visualized something like dark black storm coming towards me. That day I got extremely frightened.

Present situation: FINDING THE ROOT-CAUSE AND PREPARING TO GIVE A HARDEST FIGHT OF MY LIFE

I began to find more and more on PMO effects. I found that it is the brain that has got damaged. I read the book "Your Brain on Porn" by Gary Wilson. I read about neurotransmitters like dopamine. Frequent dopamine surges, and things like that. This has opened my mind. I have gained a lot of knowledge regarding this. Now I know that it is an addiction equivalent to drugs. I can consider myself now similar to a drug addict. It is a very serious situation. Addiction means even if you know the bad consequences, you will fall doing the act again and again. You are not in the control of your own will. You are under control of "want of dopamine" in your brain. The root-cause is there. You may not necessarily have to be a bad guy if you are doing PMO. Your soul is good. You are wanting to abstain, that is good. You try, that is good. Only thing that is some brain chemical imbalance is causing you to indulge again against your will. One has to understand and strike at this root cause in order to cure this problem. This is what I have gained knowledge about.

My aim: TO WIN OVER THIS PROBLEM OF PMO ADDICTION AND BREATH FREELY ONE DAY

Why this aim: FEAR, FEAR, FEAR

I fear a lot from getting diseased. I fear of loosing my loved ones. I fear that some day I may get a sudden shock emotionally or physically that my brain will not be able to handle and I will collapse. I want to be healthy for the first time in my life. I want to be healthy throughout my rest of the life. I don't want to loose my energy. I want to experience breathing freely after abstaining PMO for 90 days. I want to live my life to the fullest. I have wasted a lot of time in my life. I want to hold time for my more important tasks now. I don't want to live double life. I want to murder the second man living inside me.

My specific objective: TO RE-BALANCE THE BRAIN CHEMICALS

What I need to do for that:

1. To do chanting for at least 15-20 minutes daily.

2. To give sufficient time to brain to cure itself naturally abstaining from PMO (flatlines and withdrawal effects will come in between).

3. To give additional support to brain by mindful meditation. It will help reduce brain cravings and reduce my life long stress.

4. To avoid trigger events (for me, triggers are like loneliness, boredom, fatigue and stress).

5. To do exercise/yoga/pranayam daily.

6. To always go to wife for sexual satisfaction (be careful of chaser effects)

7. To always be vigilant of my situation by regular journalling here on NoFap, even if I relapse in between (I believe, this platform will take me to my goal).

Interact

Signature

Loading...