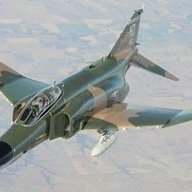 Gender:

Male

Location:

Occupation:

Student
Phantom Avalanche
Fapstronaut, Male, from America
Thanks! Things are tough but sobriety is going well. I have a wonderful family and wonderful support! Aug 2, 2021
Phantom Avalanche was last seen:

Dec 1, 2021 at 5:44 PM
Loading...

Loading...

About

Gender:

Male

Location:

Occupation:

Student

First discovered porn while picking up trash on the border of Mexico. Had years on/off sobriety, but the past decade has been rough, my most recent sobriety streak being 89 days. That was enough for me to get help again.

I am a member of the Church of Jesus Christ of Latter-day Saints (mormon). I've gone to a bunch of ARP meetings and did the Fortify program from Fight the new drug. Both are supremely helpful, but I now need someone to engage and talk through with this addiction. I have talked to many bishops in the past about my problems; some were supportive, others were not. My father knows a bit of my history, but the rest of my family doesn't. Because of a lot of the rhetoric among some Church members to never date/be near/ brush up against someone with a pornography addiction, I've had an irrational fear about harming someone I love if I get romantically involved with them. For years, I lived with the false notion that absolutely no one would love me if they "knew" me and my addiction better. So, now I'm still single and rather alone, which has flared up my addiction from time to time.

I am a medical student. It's odd since it seems like whenever I'm learning about the human body gives me the ammunition to break away from the addiction more than if I shy away from it. I enjoy helping people and love learning how to treat people's pains and conditions. I marvel now how much more I understand about addiction even though I still have much more to learn! I did my undergrad in engineering at BYU. I'm a geek at heart, and I enjoy both science, fiction, and fantasy. I love the outdoors! I love to hike, camp and see nature in general. I love traveling to distant countries and appreciating cultures different from my own.

Right now I feel like I need to make better progress with this addiction than what my circular results have been in the past. I feel like I have a bunch of good tools, but I now need a good team. So, starting May 2017, I'm trying the NoFap 90 day challenge. I made it 89 days two weeks ago; can I break 90?

Interact

Signature

Loading...