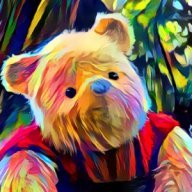 Gender:

Male

Home Page:

Location:

Occupation:

im a cowboi
prettyboichad
Fapstronaut, Male, from Texas, USA
Be The best! The best Brother for your sisters! The best Son for your parents! The best YOU for your GOD! Nov 20, 2019 at 5:20 PM
Loading...

About

Gender:

Male

Home Page:

Location:

Occupation:

im a cowboi

Journal Thread Link:

1. The Developing Stage:

In this stage addicts begin to realize they have a problem, but may fear getting help. They try to stop using pornography and/or masturbating; however, they have little success. Their efforts amount to little more than white-knuckling it. Some may seek help but get discouraged and drop out of recovery because they don't experience immediate relief. Some may try to minimize the problem. This stage can last up to two years.

2. The Crisis/Decision Stage:

Here the addict finally admits he has a serious problem. This may come about through the consequences of his behaviors, such as the loss of a job, the threat of divorce, or high amounts of debt incurred. The addict realizes he cannot go on in his current state. This is when he usually seeks help. This stage can last up to three months.

3. The Shock Stage:

This is a time of emotional numbness, disorientation and efforts to control damage. Addicts may experience withdrawal symptoms such as headaches, stomachaches, depression, anxiety, confusion, and difficulty with concentration. They might become angry with limits set by therapists or loved ones. When addicts join a recovery group, they experience a sense of unconditional love and belonging. This along with the knowledge that they no longer have to live a double life bring a sense of relief and the realization that recovery was the right choice for them. This stage lasts about eight months.

4. The Grief Stage:

This can be a time of deep sadness and loss for the addict. He grieves over the fact that the behaviors (pornography and/or masturbation) he once used to self-medicate emotional pain are no longer available. He also grieves over the losses incurred because of his addiction. These can include the loss of a job, marriage, relationship, money spent on porn, and time he could have spent with family instead of viewing porn. This stage lasts four to eight months.

5. The Repair Stage:

This stage is marked by achieving sobriety, renewed spirituality, and personal growth. The addict once again finds the capacity for joy. He takes personal responsibility for all areas of his life. He takes better care of him self. He can identify and express needs, and get them met in healthy ways. He may focus on completing things like project and degrees, and on being dependable. There is also a focus on fostering healthy relationships. This stage can lasts 18 to 36 months.

6. The Growth Stage:

In this stage, the addict feels empowered by recovery. He experiences deep empathy and compassion for him self and others. There is a developing trust for boundaries and integrity in relationships. Old relationships are transformed or ended. New and healthy relationships are fostered. This is a time of exciting personal growth for the addict. He may embark on new projects to improve his life and the life of others. There is a desire to help others who have been trapped in addiction. This stage lasts a lifetime.

How long a person progresses through these stages really depend on how deeply entrenched he is in the addiction and how emotionally wounded he is. Some are able to overcome addiction in a matter of months, while others may need several years. It's also important to realize that simply having your technology monitored or getting rid of it altogether is not recovery. With that you just end up white-knuckling it. You need to see the sexual behaviors as symptoms of deeper emotional wounds. If these wounds are not identified and resolved true recovery cannot occur.

An effective recovery program also includes counseling, 12-step recovery groups, accountability partners, education, spirituality and growth in virtue. With all these components in place you can achieve a healthy and lasting recovery.

Interact

Signature

Loading...