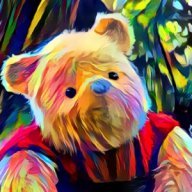 Gender:

Male

Home Page:

Location:

Occupation:

im a cowboi
prettyboichad
Fapstronaut, Male, from Texas, USA
You have to learn to hope in this hopeless world Oct 22, 2019 at 1:23 AM
Loading...

About

Gender:

Male

Home Page:

Location:

Occupation:

im a cowboi

Journal Thread Link:

High Score: 36 days

Gate 1: Gate of Courage

Criteria: 1 day no PMO

What to expect:

Dreams returning
Slight decrease in hairfall (if applicable)
A taste of true accomplishment

Gate 2: Gate of Endeavouring

Criteria: 3 days no PMO

What to expect:

Light-moderate energy boost
Notable decrease in hairfall (if applicable)
Slightly higher self esteem
Greater attentiveness and focus

Gate 3: Gate of Perseverance

Criteria: 7 days no PMO

What to expect:

Greater energy boost
Good mood on mornings
Morning wood may return
Sharper focus and ease in learning
Considerable sense of well-being

Gate 4: Gate of Toil

Criteria: 14 days no PMO

What to expect:

Stable and high levels of energy
Morning wood becomes prevalent
Mood swings decrease
Girls may notice you
Noted increase in self-esteem
Hairfall completely normalised (if under 40 and if applicable at all)
Decreased prevalence of infections and the common flu; sinus illnesses become much less prolonged

Gate 5: Gate of Empowerment

Criteria: 30 days no PMO

What to expect:

A fair chance of a flatline (not a positive symptom per se but you will have 0 urges and will find it very easy to focus)
If point 1 does not apply- expect some stability in your persona; you will see a notable improvement in your emotional health
Return of good memory
All prior benefits amplified or stabilised; hairfall almost nil if applicable

Gate 6: Gate of Freedom

Criteria: 60 days no PMO

What to expect:

Your PMO addiction is far less demanding and your other addictions weaken too (if applicable, but limited to nicotine, video games, etc)
You have learned how to say NO to your body and to other people too
For those in flatline, you may already be out of it; if not, keep going!
A deep sense of love and respect for yourself
Hightened perception from all 5 senses, especially sight
Massive energy, focus and concentration
Great memory

Gate 7: Gate of Mastery

Criteria: 1 year no PMO

What to expect:

Life gets exponentially better. This is the only way i can put it without typing a whole page. See for yourself!

Gate 8: Gate of Zen

Criteria: life without PMO (complete benefits

should

start from gate 7 but this sustains them!)

What to expect:

A healthy love-life
A life on track
Less need for sleep
Energy from heaven
Inner peace
A sense of deep accomplishment; you have done what most never will even come close to!
A focused, healthy, enjoyable career: enjoy life you conquerer!

Interact

Signature

Loading...