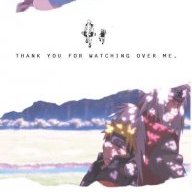 Gender:

Male

Birthday:

August 22

Location:
Pure Taste
Fapstronaut, Male, from Deutschland 23
"We don´t respond to what happens. We respond to our perception about what happens" - Buddha Nov 11, 2019
Loading...

Loading...

About

Gender:

Male

Birthday:

August 22

Location:

.
I had it every day,
searched for it in the night.
It had me in it´s claws,
eversince I´ve been a child...
.
Since I was a child I have been facing sexual content. First I was forced to it through a neighbour of mine. Later I just seek it everywhere to reflect on all my emotions. In kindergarten two of my teachers abused me mentally after I had sexual exploration with a girlfriend of mine. The shame in me was planted and grew from this day on. Through my whole life, sexuality was something dirty that I had to hide from other people.

Around 12 years old I figured out that I could not stay away from pornography and fantasising about girls in my life in this way. Now, I am in my twenties and almost 1 month into NoFap. With every day my desire is growing and taking bigger parts in my thoughts. I admit being helpless over my addiction. Still, I have hope and want to fight for a more healthy life with clear and open sexuality!
.​

Interact

Signature

Renegade ▬ The Shinobi Challenge (忍び)
(悟) Low class warrior ▬ Training in the ► SUPER SAIYAN CHALLENGE ◄

Loading...