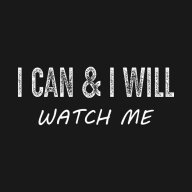 Gender:

Male

Birthday:

Oct 12, 1992

(Age: 27)

Location:

Occupation:

Mechanical Engineer
Randox
Fapstronaut, Male, 27, from Jordan
Failed again and will keep fighting. Oct 17, 2019 at 1:46 PM
Randox was last seen:

Oct 20, 2019 at 12:39 AM
Loading...

Loading...

About

Gender:

Male

Birthday:

Oct 12, 1992 (Age: 27)

Location:

Occupation:

Mechanical Engineer

"From the bed of Samskaras and Vasanas in the mind emanates Kalpana or imagination through Smriti or memory. Then comes attachment. Along with imagination, emotion and impulse manifest. Emotion and impulse exist side by side. Then comes sexual irritation—craving and burning in the mind and throughout the body. The irritation and burning in the mind percolate into the physical body, just as the water inside a pot percolates into the surface of the pot. If you are very vigilant, you can drive off the bad imagination in the very beginning itself and avert the impending danger. Even if you allow the thief imagination to enter the first gate, keep a careful watch at the second gate when the sexual irritation manifests. You can stop the burning now. You can stop also, easily, the strong sexual impulse from being transmitted to the Indriya itself. Draw the sex energy up towards the brain through Uddiyana and Kumbhaka. Divert the mind. Chant 'Om' or any other Mantra with concentration. Pray, meditate. If you still find it difficult to control the mind, immediately seek Satsanga and do not remain alone. When the strong impulse manifests suddenly and is transmitted to the organ, you forget everything and become blind. You become a prey to lust. Later on you repent."

Interact

Signature

One day at a time!

I'm using NoFap's new PMO Tracker! Set up your own here.