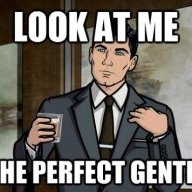 Gender:

Male

Birthday:

Oct 20, 1995

(Age: 24)
Red October95
Fapstronaut, Male, 24
Back, ready and able to tap out PMO in a choke hold. I make the pledge today and again for 90 Days NO PORN, MASTURBATING, OR ORGASM. 3-7-18 Mar 7, 2018
Red October95 was last seen:

Apr 27, 2018
Loading...

Loading...

About

Gender:

Male

Birthday:

Oct 20, 1995 (Age: 24)

I have masturbated since I was in 6th grade and in the later years (i.e. high school now college) I have become more sick and tired of the routine. I want to change the loneliness and boredom into fun and pursuing my passion to be a better person. By will and this community this $$$$ will change for the better.

Brief History:
Back when I first got into porn it was the simple pictures of playboy and the scenes from TV. Nothing extreme.
....And then we got better internet..
Well when that happened it all went to hell. That was roughly 9th grade year and I went from normal porn to threesomes to more hardcore but not extreme weird types. It never (Thank God) got past that point. It always hovered around that range if it got bad. Fast forward to my senior year and part of me is flipping off the idea of porn and jerking it. Google, for once, helped me find something that would take the control from porn and give it back to the true owner. May God bless me and you all with the strength and fortitude to shrug off the chains of this earthly hell.



There's a fork in the road. . . one way is the beginning of stairs to the sky, the other is a nice, smooth straight road slowly going down into an abyss with a redish hue. . . which will you follow? I'm going up, join me and we will be freemen and women with that first step.

3-7-18 11:23 Central Time
It seems I have to return to fight this opponent. It has always lingered near by and I became complacent and fell into its grasp yet again. Aggravating, yes, but also a worthy test of myself. I re-pledge here today that I will abstain from PMO for 90 Days for a Reboot and ultimately a system reset.

Interact

Signature

My focus is to forget the pain of life. Forget the pain, mock the pain, reduce it. And laugh. -Jim Carrey My Journal and Journey

Loading...