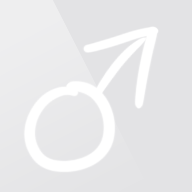 Gender:

Male

Birthday:

May 25, 1986

(Age: 37)
Roycroppa
Fapstronaut, Male, 37
Roycroppa was last seen:

Dec 17, 2018
Loading...

Loading...

About

Gender:

Male

Birthday:

May 25, 1986 (Age: 37)

My current situation: haven't been able to orgasm through sex for a very long time (4/5years maybe?). I can only orgasm whilst masterbating. I have been close to having an orgasm through sex but the girl wanted me to put protection on and so I lost the sensation. I have gone without masterbating for 3months and I booked two separate prostitues and both times I only orgasmed through oral simtulation. I've been to the doctor about it and was told it may be erectile dysfunction due to family history, but it turned out it was because I was being mentally abused by my first girlfriend, which I think has led me to masterbate so much as I couldn't get a girlfriend at the time (had affairs after my first) and I didn't know about prositiues. I find that if I'm recieving a blowjob and I'm being stimulated by playing with them then I'll orgasm no problem. But having an orgasm through sex is difficult - I can maintain an erection with no problem, but once my mind goes off it then I loose the erection. I recently googled my symptoms and found out it could be due to delayed orgasm.

I recently joined this site, in order to find help and see what other people have done who are in the similar situation as myself. I've been tempted to buy another male masterbator and position it so I'm doing a missionary position and see if I can cum. I have recently purchased Man 1 Man oil to see if that works and i haven't masturbated for ten days since writing this post. I'll happily look at porn but won't masterbate. I'm with a girl at the moment, who I don't enjoy sex with, she's really put me off from licking her out (as you can imagine she's not happy with me not licking her out and not being able to cum, even when she gives me oral it doesn't excite me, occasionally the handjob she gives me nearly makes me cum but then she changes her stroke and I loose the sensation).

I have a lot of temptation to book a prositiue just to orgasm through oral as I miss licking a girls holes out. I feel like I'm bicurious as seeing another penis orgasm or seeing a man wearing sexy knickers (panties), or seeing a ladyboy turns me on. id like to overcome this urge and book a bi couple and have mutual masterbation with the male and finish off with the male and female in a certain sexual position. But whether that happens is another story.

Hopefully this cream will work as well as the ban on masterbation and me going to the gym

Fingers crossed, like to hear from others in a similar situation to me and to hear their success stories. Thanks for taking time to read my story

Interact

Signature

Loading...