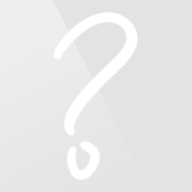 Location:

Occupation:

Small Biz Owner & Construction Mgmt
Loading...

Loading...

About

Location:

Occupation:

Small Biz Owner & Construction Mgmt

I have attempted to eliminate PMO several times in the last few years with no long term success, especially when it comes to masturbation. I had semi-control over pornography at one point to only viewing once a quarter, but as of late, it's been several times a week. Thankfully, I found out about YBOP through a YouTube video, which linked me to NoFap.

I have too much life to live and for too long PMO has had control over too much of my life. It has stunted my growth in business and exhausted precious time from other endeavors that I know I have a calling for; one of which is finding my future wife.

I am also a born again christian and find it incredible that so many people with different backgrounds and faiths are coming together to support each other.

Any support anyone can offer would be greatly appreciated as I embark on this new journey of personal freedom and self control over PMO.

Thanks for reading.

Kayaking, reading, movies & working out

Interact

Signature

Intro

|

Journal

|

Inspiration http://www.youtube.com/watch?v=L2YiqkWZkhU

... We are Men of Courage!

Personal Best

no MO Time: 8 days!