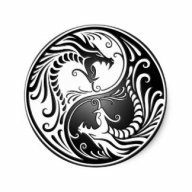 SunDrew
Fapstronaut, Male
Day 5. Time to get it. Mar 1, 2018
SunDrew was last seen:

Jul 24, 2022
Loading...

Loading...

Interact

Signature

My Journal: And the journey begins... Things Mentally Strong People Don't Do
My Affirmations
My Relapse Manifesto
What I Learned From Relapsing


90 DAYS ULTRA MODE



Life is like crossing a river over stepping stones. If you look too far ahead, you'll certain miss a stone and fall in. Being a washed away by the current only hoping someone else will reach out to help. If you don't look to see what direction you are going in you'll be misguided and never cross the river. Look to the next stone and only occasionally look ahead. Never look back. Watch for the stones that are partially underwater because they carry part of the current. Take a solid step when stepping on these stones. Some make it to the other side. Most don't. Don't be most. There are a thousand hacking at the branches to one who is hacking a the root. -Henry David Thoreau

My affirmation: I am grateful for this life even with all its ups and downs. I wouldn't change any of it if I had the chance. It has made me into who I am today.

Everyday I take my cold shower. I burn away the past in my bonfire of ice. My past disappears and suddenly my future becomes clear.

Groups:
The Cold Shower Coalition


Heirs of the Sun

Loading...