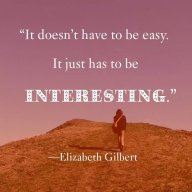 aadesh07
Fapstronaut, Male
NoFap Defender
Life will flow out like smoke through a keyhole. Act now. Jun 8, 2017
aadesh07 was last seen:

Sep 12, 2021
Loading...

Loading...

About

Hi Everyone, I feel blessed to be part of a wonderful, supportive, engaging and knowledgeable community online in NOFAP. I completed 66 days of NoFap in end on December 2014, but then lost my way around the first week of the new year. I am doing this again, because I want to accomplish what I have set out to achieve and their is no looking back. Achieving NoFAP goal is something I hold as very important and valuable. I believe, thanks to the awesome posts and videos, I have the required knowledge, resources and support to inspire myself, motivate myself to move far ahead on this road.

Baddies

My basic triggers that I have identified are food, procrastination, staying away from the knowledge related to Nofap for too long(my brain needs constant reminders), generally surfing the internet, playing with the mobile phone when alone, newspapers, being alone (unless in meditative mood), feeling of guilt, lack of direction, getting carried away, not feeling support the way I would like, worry, tension, stress.

Friends

My basic friends that I have identified are proper sleep, meditation, exercise, music, service activities, keeping busy(same time finding time out on a regular/weekly basis to just sit back and calm down and recollect), public interaction, meeting new people, having a crush/falling in love, reading nice books, engaging in creative activities, proper diet, enough water, proper shower and other cleanliness, being in a clean environment, looking at the bigger picture, Guruji, nofap.org, nofap buddies, and regular dosage of good information/tips and success stories about overcoming PMO, being happy

Interact

Signature

Main GOAL - 1000 days

" What can I do now? How can I make things better now? Now is all I have"

.