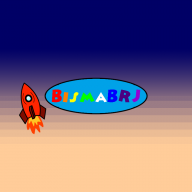 Gender:

Male

Birthday:

October 1
BismaBRJ
Fapstronaut, Male
In the past month I've been stuck with a max. streak of 2 days, but this time I think I'm going further :D Jun 8, 2020
BismaBRJ was last seen:

Nov 6, 2021
Loading...

Loading...

About

Gender:

Male

Birthday:

October 1

About page archives:

https://pastebin.com/g9edbeTx

I'm not sure what to say anymore, if I want to introduce myself yet again (since what I was is not the same as what I am now, yet my older self is what was in those about page texts), but for now I'll just get to the point:

Just like in my status updates...

Man, I haven't been on this site for months, and since then, I have been relapsing every now and then. Eventually, with all of this luckily-still-moderate but urgent-to-be-taken-care-of chaos, I decide that I should just reset my counter to the last time I relapsed, start off with a new spreadsheet (keeping the old one lying around for archive), and embark on this again. I don't think I'll be on this site as often as I used to be back then, but still. I've recently been thinking of actually seriously doing NoFap again. Wish me luck

Mark it: streak started since 10 November 2019, as Day 1.

(if my streak counter doesn't count up, then I probably relapsed somewhere down the road and was too lazy or too busy to update on this about page, but hey, haha)

(Last updated 11 November 2019, 09:50 (AM), UTC+7)

Interact

Signature

I'm using NoFap's PMO Tracker! Set up your own here (click).
What I consider to be better than mere streak counters for tracking your progress: I have a relapse log/spreadsheet, click here to see it! There's also information there about where I got the inspiration from for the spreadsheet, etc.

It's from a legendary post, but unfortunately I can only have two hyperlinks in this signature, so they're linked to in that spreadsheet. Check the Information section on my profile for more, well, information about me!