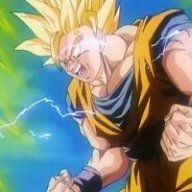 Jiten
Fapstronaut, Male
2007-2017= What started out to be an inocuous curiosity, led to a full fledged addiction, bit by bit, killing me. No. Not anymore. Mar 4, 2017
Jiten was last seen:

May 25, 2020
Loading...

Loading...

Interact

Signature

Why Not

:
I AM AN ADDICT! If I do it, I become Helpless. Powerless. Exhausted. Feels as if I am ill. Physical and mental exhaustion. Procrastination. Depression. Low self esteem, confidence and energy. Fatigue, lethargy, no perspective, unstable insatiable mind, temporary fix to stress (very temporary), numbness, confusion and cluelessness. I am reducing my potential to excel, at pretty much anything and everything. The time

I waste over it, the

energy

I lose each time. It cripples me. Mis-investment of energy. Mind weakens, and gets perverted. The act is

non-productive, against my nature and is meant to hurt.



Why to:


Realizing my true potential, Productivity, growth, clarity of thought, preserving vital energy, ditching my pathological Addiction, efficient utilization of energy. (And I have really noticed all of this happening) Peace. Being yourself.


Solutions:

1) Daily Contemplation and workout.
2) Get educated about the addiction to have an upper hand. Visit this forum regularly.
3) Remember, weakness comes during withdrawal! Keep vigil! Orient your mind before you use any electronic media.
4) Find other productive engagements (Study, Art, Music, Sports, Volunteer work)
5) Tackle other toxic addictions and distractions (IA and TV series binge watching, gaming).
6) Relapsing is not an option ever. I will be true.
7) A calm mind is key, indispensable for astute decision making.
8) Remember your goals. Don't let yourself down. However, if you do, learn to forgive yourself and move on. My battle log entries Distance running challenge

Loading...